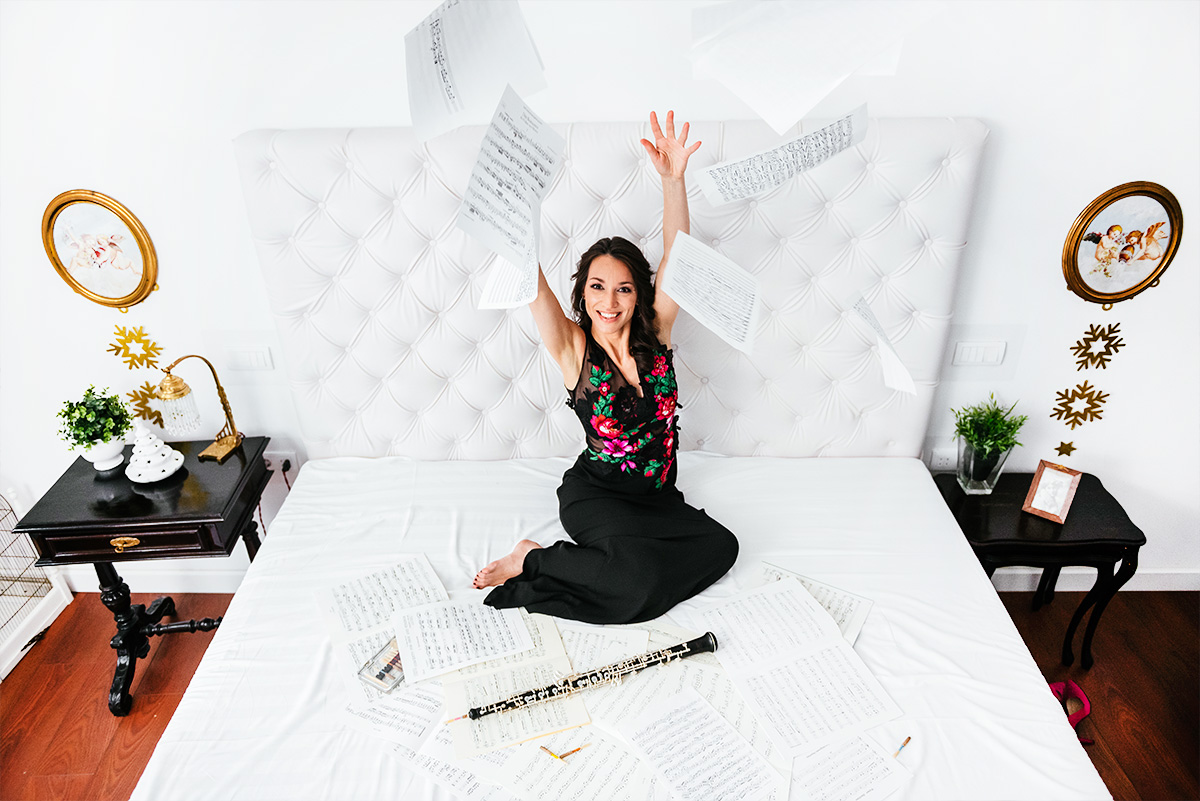 Playing & Living with Ease
(2016)
Mentroship program for Musicians
Ease derives from our innate nature, sense of purpose and deep tranquility supported by the constant learning directed towards things we love and goals we want to achieve
Sanja Romić
Master Yourself, so you can Play & Live with Ease!
Masterclass with Sanja was fantastic and my sound got better after the seminar with her!
I got advices and exercices that helped me reach ease of playing. I do them every day and I hope we will have opportunity to work more together!
I loved masterclass with Sanja because she made me discover different perspective of playing the oboe!
Professor Sanja Romić showed me how to relax my body and release tensions I had. In very kind way she managed to explain how to play with fuller sound and more focused air pressure. She helped me understand and distinguish different musical styles in performance.
My goal is to help you develop your maximal potential as an instrument player, understand the path of the professional musician, master process hidden behind the public performance and be aware of importance of your mental and physical health on that path. Find the best way for yourself that help you achieve sense of ease at your life path of the happy Musician.
Playing & Living with Ease
My personal story behind the concept:
As a professional musician, my aim was to reach an optimal ease of playing the oboe. Known as demanding instrument, it challenged me to learn and grow beyond all the obstacles that came along my professional musical path – anxiety, physical pain, career challenges..
I believe in ease of playing and living as professional musician. Because ease is always supported by our purpose in life. I decided to learn and find solutions. Learning different methods and techniques it helped me develop my own style. I found elements that worked for me and helped me to understand my own body, mind, movement and breathing. I learned how to synchronize it all and achieve feeling of wholeness. Unify all those elements and use them as support for well balanced, healthy and long lasting career of the happy musician.
If you want to work with me, just WRITE ME